A long time ago, on a patio far, far away…
A couple friends decided to take their love for two things, playing volleyball and hanging out with great people, and mash them both up into one big ol' burrito o' love.
The result— VballNetwork!
Since 2009, VballNetwork has continued to concentrate on providing competitive events and fun environments to players possessing skill levels intermediate and above. Our volleyball action takes place both indoors during the winter months as well as out in the sun and the sand throughout the spring/summer/fall. Our friendly environment makes it easy to not only sharpen your skills, but make some great friends along the way! If you've yet to participate in some VballNetwork play, what are ya waiting for?

Jay Simon
---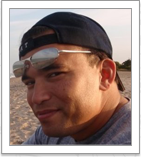 Jay got bit by the vball bug in a Hawaiian resort in high school and he's been playing ever since. In 2009, Jay wanted to organize a community of volleyball players in Chicago that put friendship and camaraderie before the absolute need to win.
Jay says "my favorite thing about VBN is seeing players, through the months and the years, get better on the court than when they first arrived. No matter your level of play, you gain something with VBN, whether it's growing skills or growing friendships."

Brian Fortman
---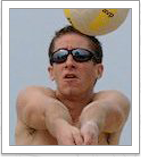 When Brian moved to the downtown Chicago area from the suburbs in 2007, he found himself drawn to the team aspect of volleyball and immediately began picking up the skills to play competitively.
Of all the benefits of helping to run VBN, Brian says "the best part about VBN is the people I've met. From the acquaintances to good friends, the people that come to VBN make this community a really fun place to be!"

Bacon
---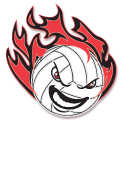 Bacon began playing vball when he saw twelve idiots, standing around and separated by a clothesline, facing one another and wondering how best one team of six was to establish dominance over the other team of six. Bacon decided right then and there to donate his body to the science of competitive volleyball and prevent generations of human beings from standing around on a court looking bored.